Spectrum Analyzer RSA5032N
Real-time spectrum analyzer from 9 kHz to 3.2 GHz bandwidth, up to 40 MHz real-time bandwidth, 1 Hz - 10 MHz RBW and a 25.6 cm (10.1") touchdisplay with 1024x600 pixel. Including Tracking Generator 100 kHz - 3.2 GHz and Vector Network Analyzer.
RSA5000N Promotion
Get the preamplifier and the realtime bandwidth upgrade for free with the purchase of a new device.


Ultra-Real technology
Frequency: 3.2 GHz
Displayed average noise level (DANL): <-165 dBm (typical)
Phase noise: <-108 dBc/Hz (typical)
Level measurement uncertainty: <0.8 dB
2 GHz tracking generator
RBW 1 Hz
EMC filter and quasi-peak detector
Various measurement functions
Multiple measurement modes
Up to 40 MHz real-time analysis bandwidth
Multiple trigger modes and trigger masks
Density, Spectrogram, and other display modes
PC software options
1'' capacitive multi-touch screen, supporting touch gestures
USB, LAN, HDMI and other communication and display interfaces
Vector Network Analyzer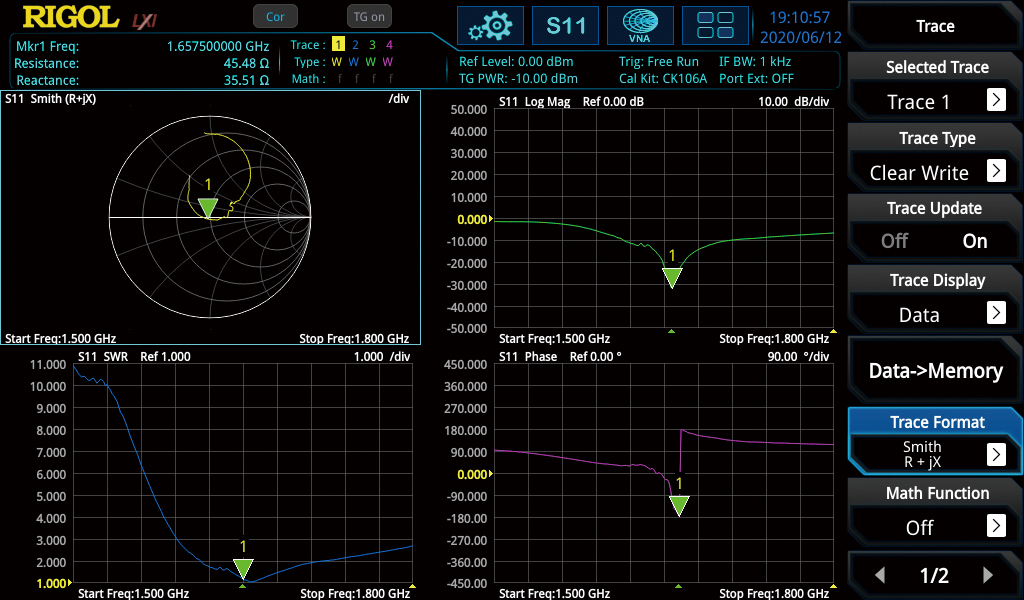 Be the first to review this product
Ratings & Reviews
Be the first to review this product
Write your review
About the Spectrum Analyzer RSA5032N